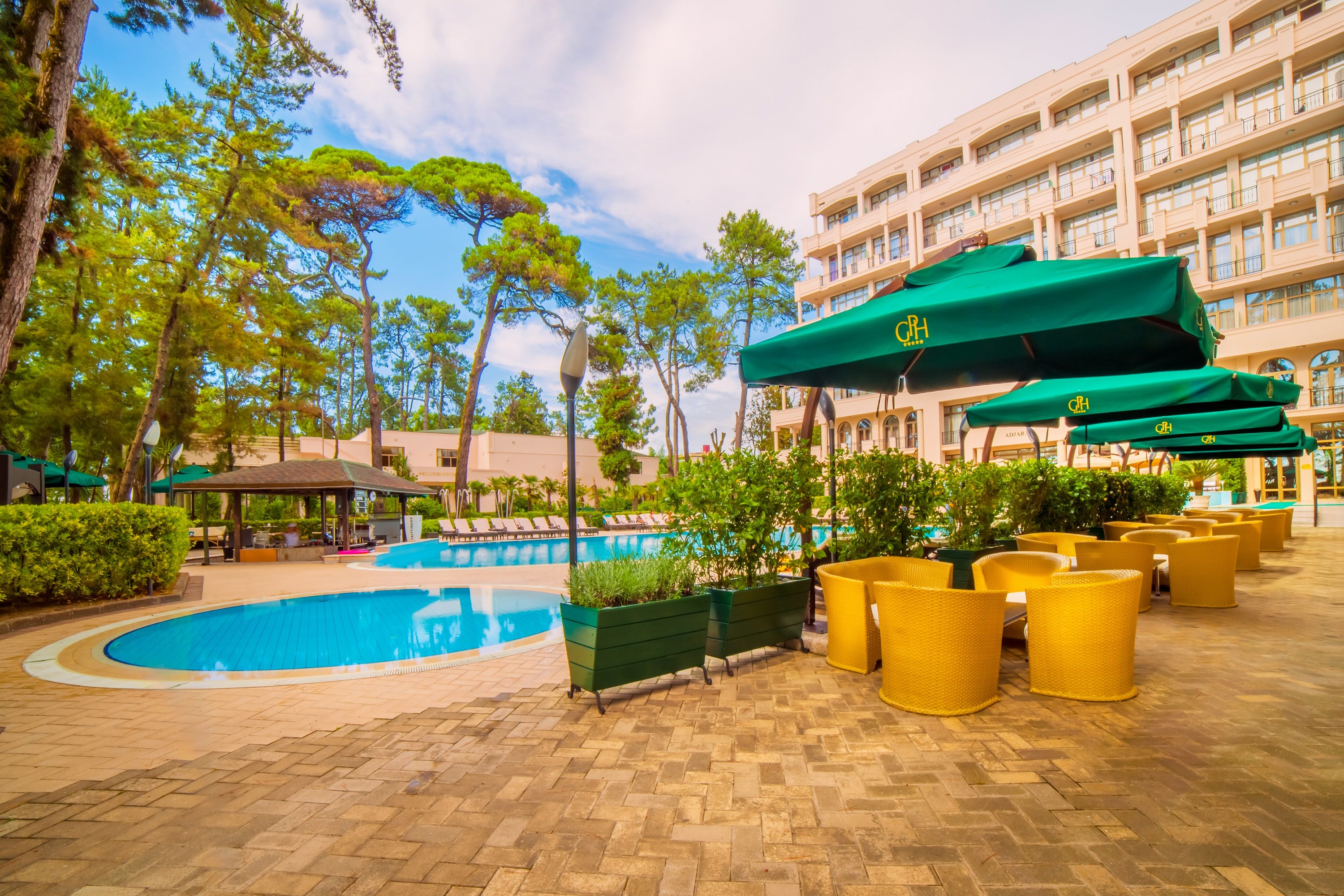 Georgia Holiday Resort Offers The Best Relaxing & Romantic Gateways To Couples
Georgia warm atmosphere is a very romantic place to celebrate the unconditional spirit of love, whether it's for your wedding, honeymoon or anniversary. To accommodate loving couples, Georgia Palace Hotel & Spa Kobuleti caters the best Georgia holiday resort to newlyweds with plenty of privacy, romantic activities, and special packages with a sweet treat.
Newlyweds Will Love The Luxury & Hospitality Of The Hotel
Exploring the famous attractions of Georgia holding your partner hands for the whole day can be exhausting… relaxing in 5-star honeymoon spa resort Georgia with a private, indoor hot tub, toasting a glass of champagne will just make your vacation special. So, if you and your partner are looking for the best relaxing holiday resort that complements your holiday purpose, Georgia Palace Hotel is the ideal one, offering the ultimate in romance, from special cuisines, exotic views, romantic suites, wellness center and more.
From luxurious accommodations and fine dining to relaxing in the spa, there is no shortage of lavish extravagance couples will be deprived of at this Kobuleti hotel. Adding to its amenities is shopping, nightlife, cafes and Adventure Park, beaches within walking distance. In every way, the hotel serves the best ambiance for couples.
To have the perfect honeymoon moment spend together, choosing the Georgia honeymoon tour packages will give you the best experiences from best hotel to check-in to must-see attraction in which you both can indulge together and cherish those memories for a lifetime. So, wait no more, Georgia Palace Hotel & Spa serves the perfect ambiance for couples, taking care of your every essential need and pamper you with a royal treatment.