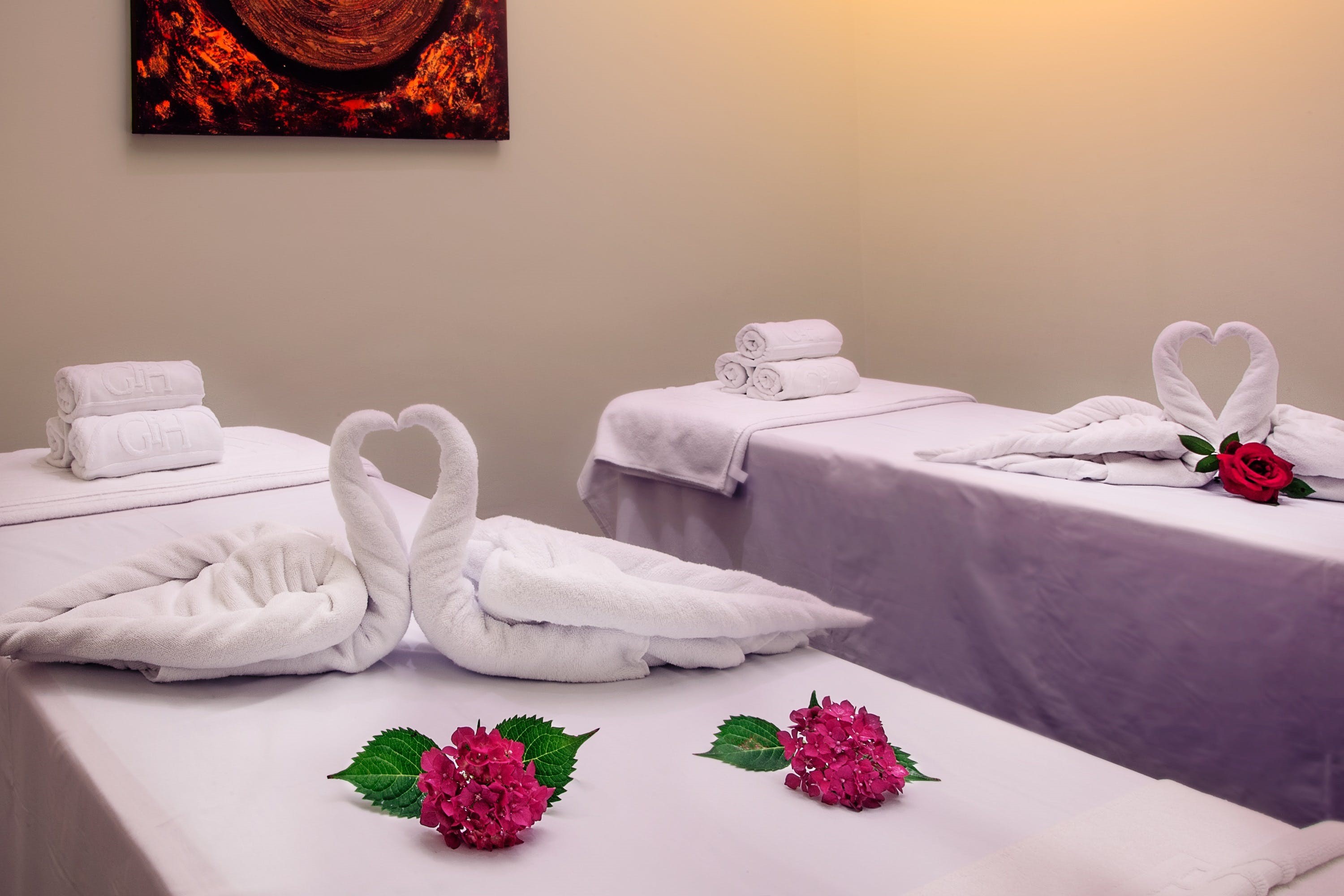 Redefine Luxury with Wellness and SPA Retreats in Georgia
Georgia is in the wish list of many globetrotters for many different reasons, but one of the most common reasons is to simply relax in its serene environment. Even in today's fast-paced and stressful life, spa retreats in Georgia offers a lot of attractive places to experience life's heavenly pleasure and Georgia Palace Hotels & Spa is one among them where the visitors meet their inner peace and find holistic well-being.
If you're looking for relaxation, spa treatments or just a quiet place to recharge, our wellness center in Georgia is right for you. The Georgia Palace hotel is known for offering life-changing mental and physical treatments that are based on the ancient as well as modern healing techniques.
Here's what a spa day out at our spa-equipped five-star resorts in Georgia can do for you.

Natural healing techniques- Our experienced healers and the natural therapist uses natural healing ways to bring your life back on healthy as well as active track and restore health and wellness.

Eliminates stress- we offer treatments that have been specifically designed to eliminate stress, disturbances, and deterrents in your life. Our spa retreats helping to bring about a transformation of your mind and body.

Helps with Anti-Aging- The spa treatments offered in many summer resorts in Georgia do work in treating anti-aging signs. Spa facials are known to help delay and prevent the onset of wrinkles by stimulating dead skin cells and hydrating the skin.

It's quite clear from the above points that the benefits of spa wellness treatments extend far beyond the massage table. With luxuriously furnished therapy rooms, state-of-the-art amenities and well-experienced physicians & consultants as well, Georgia Palace Hotel & Spa provide the best spa as well as wellness treatments.
So, waste no further time and board the flight of ultimate relaxation!