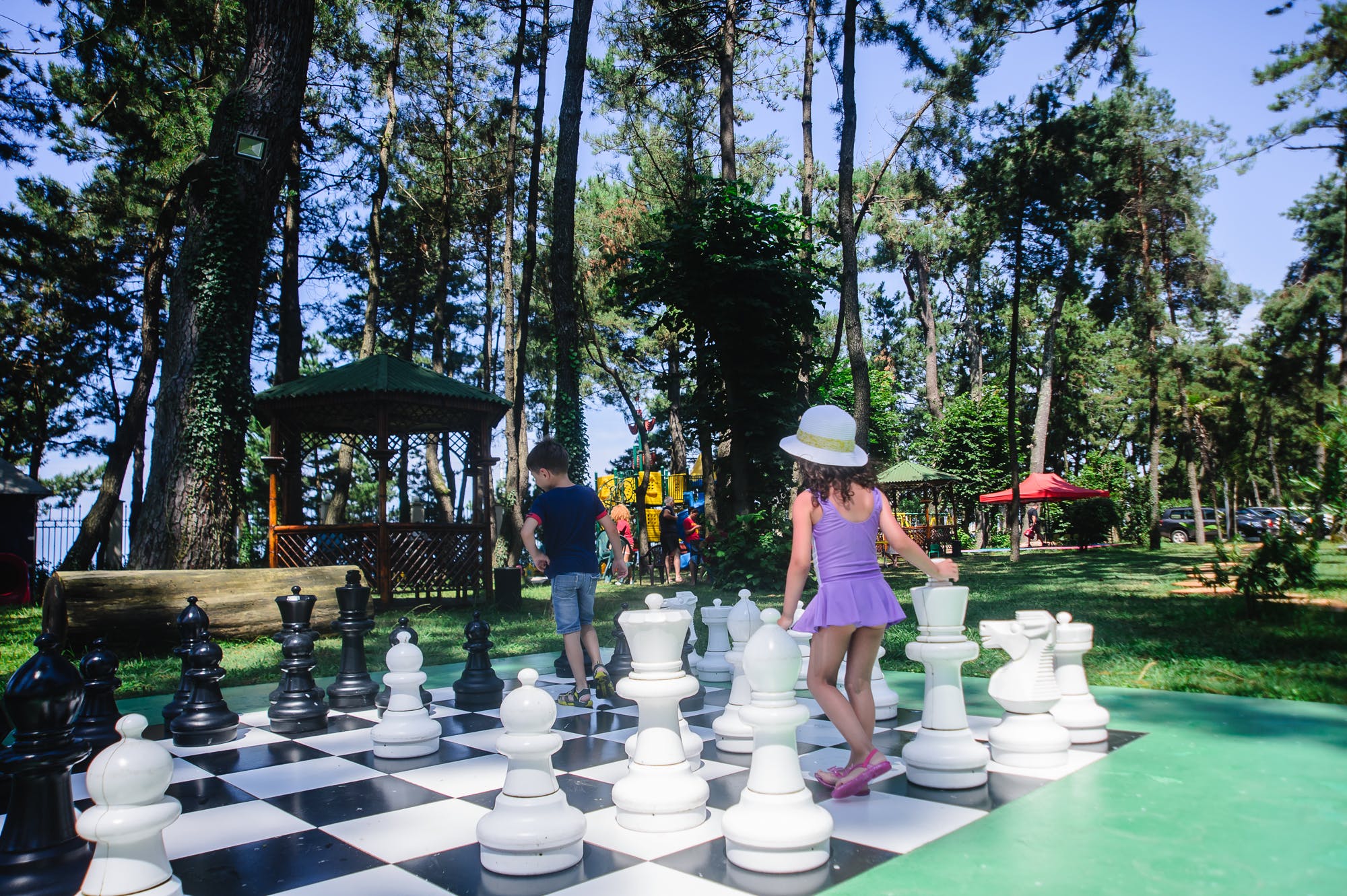 Every day our animation team invites you to participate in a series of interesting activities for fun and entertainment. Exercising in the water or on the grass, games, even parties are just some of the activities included in the animation's team program.
You have availability to check entertainment program every day near the main pool.
DANCING LESSONS
Classes will be scheduled on a weekly basis (upon availability) for all guests that would like to participate, exercise, and have fun!
CUISINE COOKING LESSONS
Enjoy a cooking lesson with our professional cooks. Discover step-by-step, the art of making local traditional dishes.
ANIMATION TEAM ACTIVITIES
Daily listed programs and different kind of activities will be held every day,
Darts
Water Polo
Gymnastics
Sport Tournaments
Beach Volleyball
Shows
Games
Karaoke
Special thematic events
Apart from seasonal entertainment, during Winter we also offer to our guests various activities. Sport lovers here are provided with many kinds of sports activities.
7 mini golf courses
Tennis and basketball courts
Bicycles
Table tennis
During the festive days you can enjoy with live music, karaoke and a special animation program for adults, funny competitions, quiz-mania and etc.
Holidays require a special celebration that requires a person who plans correctly and symbolically. Our team fully meets your needs and wants. Except from the hot summer days, the same continues during the low season.
Autumn is especially noteworthy, as there are many couples planning a wedding, so our experienced team is planning a creative and memorable event.
At least there should be highlighted the pre-New Year period, which is pompously celebrated. Live music, leading entertainment activities, animation team, lots of presents, karaoke and DJ party.
Simply plan the event and contact us!
Learn More