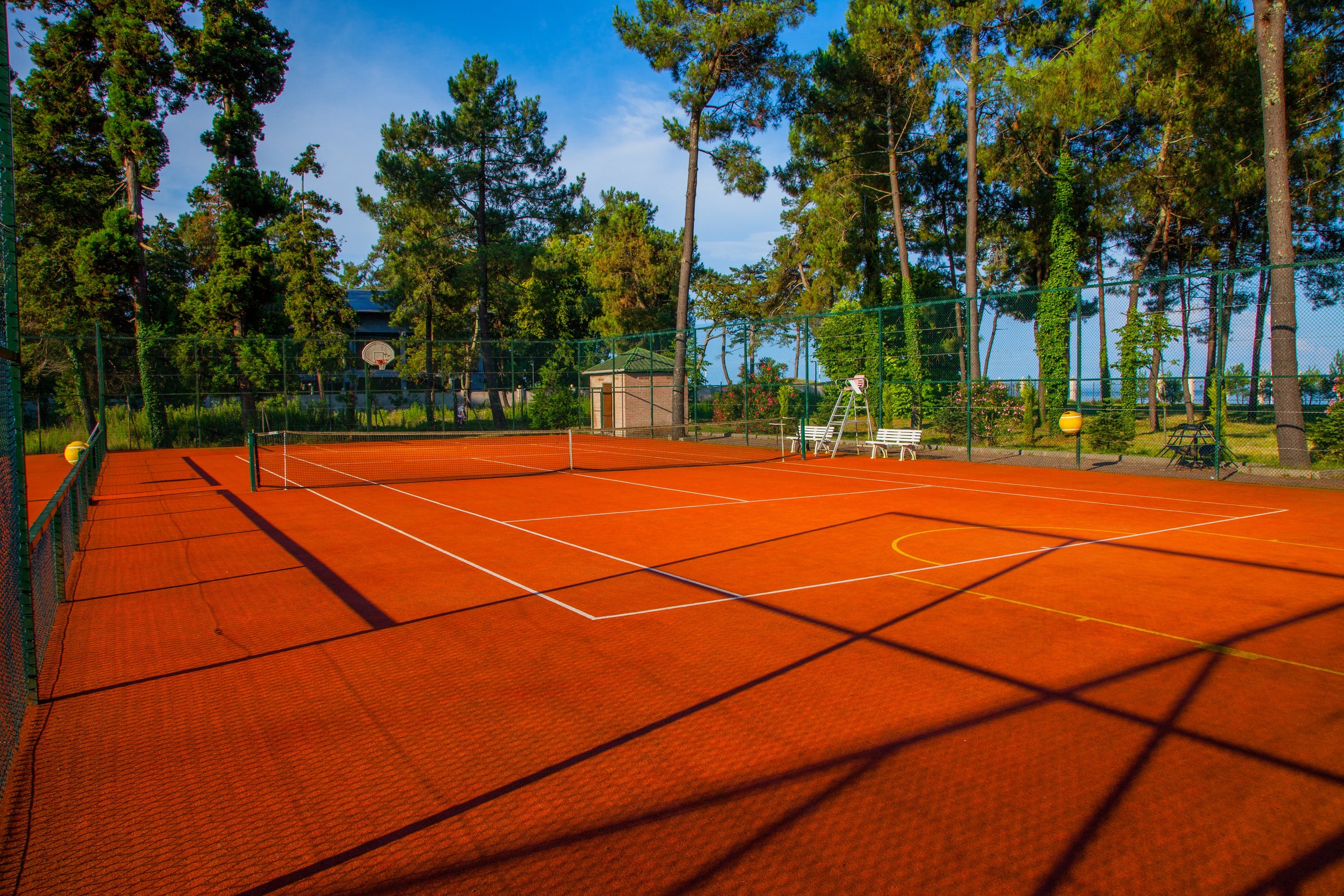 Tennis & Basketball courts
Tennis & basketball courts, which is located on 1276 sq.m in the end of the garden, is the best place for those who is keen on active sport.
The rental of tennis courts is possible at the reception. The territory is equipped in a way that it is possible to play at night also.