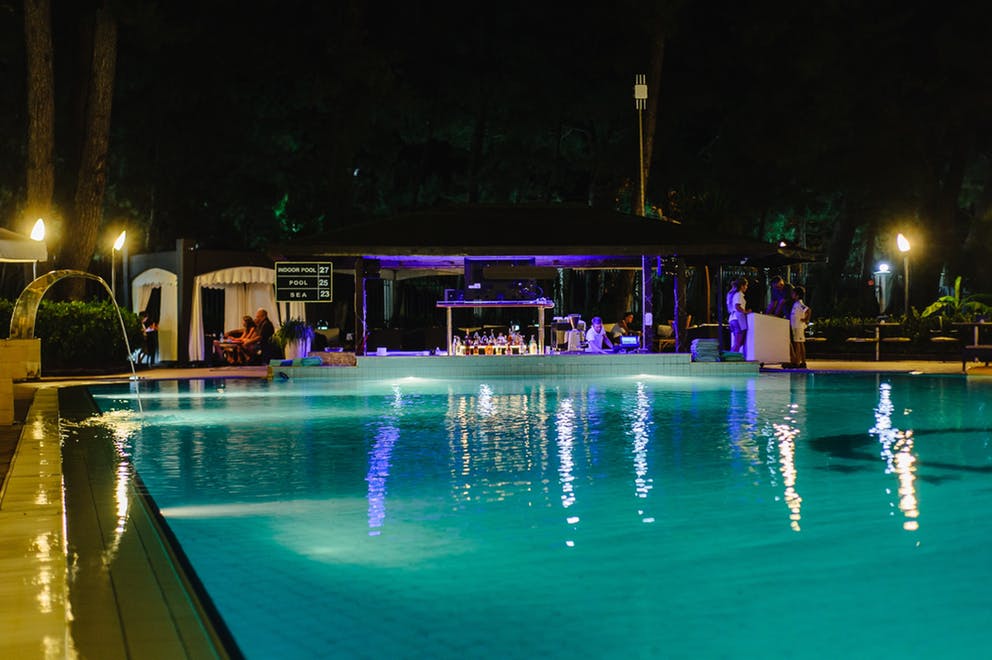 The Champagne Bar- located at the outdoor pool is a very special place for guests searching refresh during the summer season. The poolside bar where guests can taste different kinds of delicious cocktails, a snack menu with wide selection of international snacks, listen to pleasant music and enjoy the day from morning until evening.

Here you can experience the art of sushi in a lively atmosphere with a glass of champagne to indulge in the delights of the Far East cuisine.
During summer season, there are cocktail parties accompanied with live music, show defile represented by our little guests around the pool and pool bar, aqua aerobic and many water activities by our animation group.
Guests who enjoy the TV news in fashion, world news, world sport championship they can follow them by a big TV set in the pool bar.
From upscale bistros overlooking the Black Sea beach to indoor pool fire pits with front row views of our dazzling sunsets, drinks and dining at Champagne Bar are even more indelible thanks to our legendary beachfront setting.
(Seasonal)
Working hours
Open: 09.00 am
Close:  02.00 am